As your organization expands and your number of available positions grows, manually posting jobs and methodically keeping track of candidates can become a time-consuming and resource-devouring chore. Luckily, technology can simplify the recruitment process for a better return on investment. Keep reading to discover the 5 main benefits of automation in recruitment.
How can automation help recruiters optimize their time and reduce their expenses? Here's how:
Programmatic job advertising
A task often automated by recruiters is that of job distribution. For example, a programmatic platform will buy, place and optimize your jobs in a way that is both automatic and efficient, cutting out the need for human intervention and negotiation. Essentially, the platform relies on data to make sure your job is seen by the right people at the right time.
Sure, you can try cold-emailing prospective candidates, but adopting an inbound recruiting approach such as programmatic advertising will instead let applicants come you to, which increases their likelihood of being active in their job search and engaged with your offer. It is thanks to the advanced programmatic algorithm's efficiency that you will save time and money, letting the targeted candidates come to you directly.
Automatic budget pauses
Without automation, it is easy to go overboard on the pay-per-click budget. Technology keeps recruiters accountable. For example, on a programmatic platform, your job campaign can be automatically paused as soon as the budget target is hit. You are then alerted of this change of status, and the spending will remain halted until you decide to reactivate the campaign.
Automatic budget pausing options can act as peace-inducing agents in the frantic world of recruitment marketing. Whether your hiring budget is set on a monthly or daily basis, you can choose to automate and pace it with programmatic advertising. That way, you can concentrate on your most valued tasks, without stressing over potential financial shortfalls.
Blind resume screening methods
Manually receiving, reading and evaluating resumes will inevitably lead to personal biases penetrating the process and influencing hiring decisions. When we consider the importance of fair treatment and equal opportunities in business, automated hiring techniques are preferable to a manual process fraught with human misjudgments and preconceptions.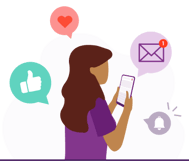 For example, an automatic application flow with blind resume screening methods ensures that every candidate is treated the same and is judged on merit. As such, automation helps creating and maintaining a positive candidate experience, which in turn can provide long-term financial benefits on the recruiting side.
"Easy Apply" features
At the junction of candidate experience and automation we also find tools that help smooth out the recruitment process for applicants. For example, "Easy Apply" features allow candidates to apply for jobs on the device of their choice with just a few clicks and minimal effort.
In an era dominated by social media and user-centric easily digestible content, recruiters need to adjust how they engage with job seekers to make sure their strategy is tailored to current online practices and common behaviors. This include making use of barrier-reducing tools such as the "Easy Apply" button which makes applying to jobs easier and faster.
A/B testing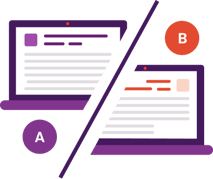 In the realm of recruitment, A/B testing is the act of running a simultaneous test between two or more variations of the same job post to see which yields the best results, namely the most applicants or the most qualified applicants. For example, you can perform A/B testing with two different job titles and assess which option is the most popular. You can also send the same job ad to different websites and channels to discover where your target audience is mostly located.
A/B testing is a simple automation technique, offered by many platforms, which not only gives you insights on see what kind of information job seekers respond to, it also helps you refine your recruitment strategy and build your employer branding, which ultimately results in a more precise and cost-effective process overall.
Conclusion
Overspent budgets are no fun. Thankfully, recruiters have a wide array of sophisticated tools at their disposal to help them avoid additional spending. What's more, the automation trend is forecasted to keep gaining ground in the coming years as its features and variations continue to benefit recruiters. If you are interested in optimizing your current recruitment workflow, get in touch with Talent.com today.
Subscribe to our blog
Get our latest blogs and content sent directly to your inbox!
Related blog articles
Across various professional sectors, remote work opportunities have proliferated over the past few years. This trend has been reinforced by the onslau...

An applicant tracking system (or ATS) is essential these days in the realm of recruitment. When you have multiple roles to post, and applications to t...

Did you know that the average cost-per-hire across industries surpasses $4,000? In fact, according to a benchmark report from SHRM, the number even gr...
Subscribe to our blog
Get our latest blogs and content sent directly to your inbox!