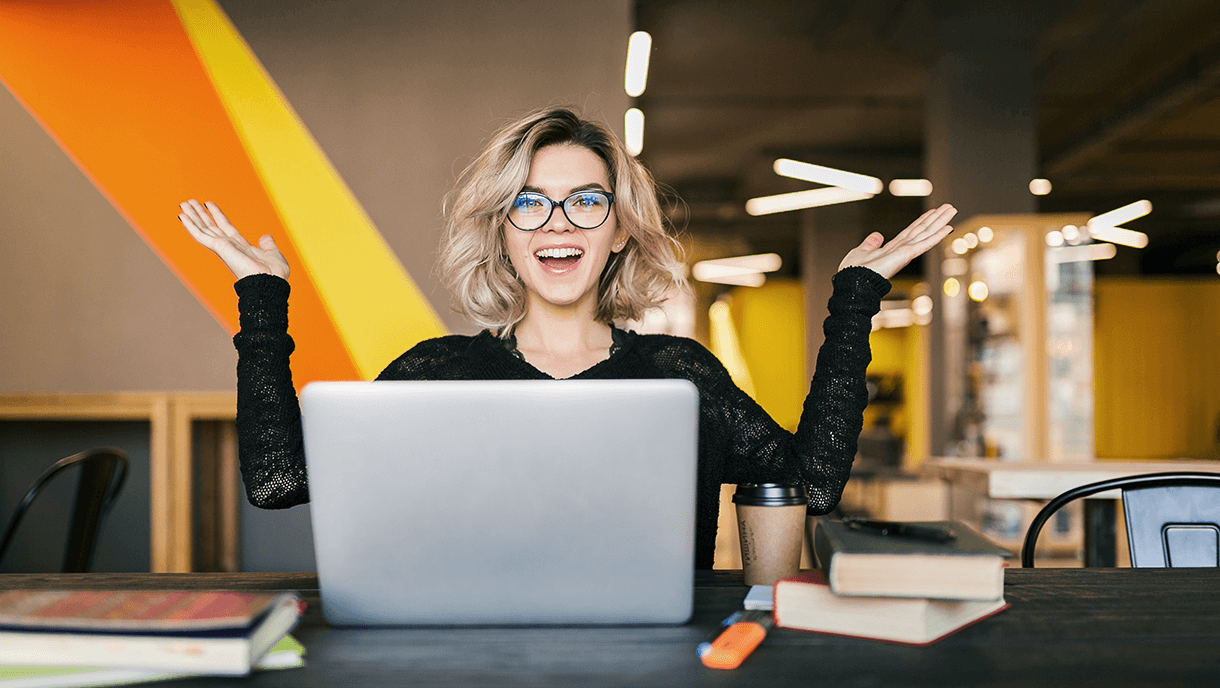 Did you know that according to a recent study job seekers spend only 49.7 seconds reading a job description before dismissing it and an average of 76.7 seconds when the ad appears to match their search?
There are tons of articles out there talking about how much time a recruiter spends looking at a candidate's résumé before dismissing it, deciding that candidate's fate in just a few seconds. However, the time has come to be on the other side of the process. We're digging a little deeper into what makes a job ad stand out from the rest, what makes a candidate actually want to apply when they read your job description, and what common mistakes are being made by most recruiters. We're putting you in the candidate's shoes so as to see everything from their perspective and to answer one final question: Would YOU apply to that job description you worked so hard on?
Is the job title really that big of a deal?
Of course it is! The job title might probably be your job ad's best friend; think of it as the headline of an article. Without a good title, no one's going to click on your link. Make sure to use relevant keywords and to keep the title simple—you don't want it to get lost in a sea of bad SEO. A good job title is one that really captures the nature of both the job and the duties that come with it. Our advice? Leave creativity for the description instead.
"Marketing Ninja" would be a terrible example for a job title. Why? "Ninja" can be more related to one specific gender, in this case, male; therefore, it might prevent women from clicking on the ad. You want to be gender neutral and inclusive in your title, that way, it will attract more people and make the talent pool grow bigger and more diverse.
Moreover, in the title "Marketing Ninja" you may have the keyword "marketing", sure, but nothing helps picture the kind of position you're actually looking for. Manager, Officer, Coordinator, Strategist, Account Representative? These are also very important keywords that will not only improve the search results for the job seeker, but will also give them an idea of the duties implied in the title. Instead, depending on the position, you could try something like "Brand Marketing Manager" or "Digital Marketing Coordinator".

Are you looking for people or just browsing for skills?
If your job ad looks like a shopping list, then it's time to change things up a bit. Focusing too much on the long, perhaps too strict, list of requirements you're looking for might lead to great candidates passing you by.
It's OK to list skills, duties, and competencies, but keep it short and sweet. A list of skills should never take more than 20% of the job ad. Use action words that engage people, that way, the potential candidate gets an accurate idea of the work they will be performing. If you're not sure of what to write, you can always ask a person who's already filled that position before to give you an idea of a day in the life of that job.
How can you attract more candidates?
We're living in a candidate era, meaning they now have the power to choose the job offer that best fits their needs. This is where job branding comes in. Instead of focusing the job ad entirely on the candidate you need, try describing what the company can offer them. Make the candidate relate to your values, vision, and mission.
Remember you need to sell your company in order to convince candidates to send in their applications. You can do this by listing the benefits and perks that come with the position, as well as its importance in the company's future and the candidate's potential professional growth. What makes your company unique? Candidates are looking for a little more effort on the company's part, something that goes beyond their salaries, such as flexible hours, insurance, free parking, cafeteria/lounge areas, etc.
How specific should you be?
The more information you give about the general responsibilities the potential employees will have in the company, the better. You can even represent the time they will spend performing each task in percentages.
Including a salary range could also work in your favor, just to give an idea—and even motivate—to the candidates of what they can expect. This way, you'll get applications of candidates that are willing to earn that salary, without any surprises, and even save some time negotiating.
The most important thing to keep in mind in the end is that your job postings should be an accurate representation of your company and the job opportunities you're offering. If you've got this covered, we can assure you applications will start pouring from the sky.
About Vanessa Fardi
Digital Copy Editor at neuvoo
Subscribe to our blog
Get our latest blogs and content sent directly to your inbox!
Related blog articles
Lately, most industry talks revolve around Employee Value Proposition (EVP), but do you know what it is and what it stands for? If your answer is "no"...

"Treat your employees as you would treat your customers." Catchy phrase, right? This expression has been bouncing around the business world as an effo...

In the increasingly competitive landscape of online marketing recruitment, every detail counts. More and more companies find that despite having a gre...
Subscribe to our blog
Get our latest blogs and content sent directly to your inbox!