The hot topic in the HR tech industry these days seems to be Programmatic Platforms and for good reason! These are amazing platforms that can alleviate a lot of time and headaches for recruitment professionals, but it's always best to go into a partnership with all your ducks in a row. Read on to find out more about the best way to work with Programmatic Platforms and how you can benefit from their services in the most efficient way possible.
What is a Programmatic Platform?
Programmatic platforms are a one-stop-shop for your advertising needs. They use a process of automating the buying and selling of job ads to make sure your postings are visible in the right places, for the right price.
If you have many jobs to advertise for in several locations, a programmatic platform can use their algorithms to post those jobs to the right set of multiple job boards with very little manual effort on your part. They don't stop there either! Once your jobs are posted, their system is constantly (and automatically) adjusting based on the performance of your job postings to make sure your budget is spent appropriately and ultimately reducing your Cost Per Application (CPA). In the programmatic job advertising space lives a wonderfully dynamic bidding environment that can change on varying levels from job to location to industry so you can get a great return on your dollars and cents spent.

How Do You Decide to Go the Programmatic Route?
It can seem like a big question to know when to consider the programmatic route for your recruitment needs. Here are a few guiding points for you to think about when you're looking to move towards a more modern, data-driven and automated recruitment strategy.
Determine Your Level of Recruitment
If you have intense recruitment needs across multiple industries, Programmatic Platforms may offer you more granular features that will help you automate some processes that normally ate up a lot of your time. With features like implementing automated rules and sending jobs at different bidding levels depending on industry or publishers, your workload just got a little lighter!
Look at Your Current HR Technology
If you are using an Applicant Tracking System (ATS), you will find that most Programmatic Platforms will already be integrated with your ATS of choice, thus reducing the number of manual steps in getting applicants to your favorite dashboards. "Programmatic Platforms can be connected to most ATS's using tracking tags on the career site," says Leah Daniels, SVP, Strategy at Appcast. "For companies using some of the mainstream ATSs with available APIs, some programmatic platforms, such as Appcast, have developed down-funnel integrations that facilitate additional down-funnel metrics." The integration of your HR Tech and your programmatic platforms can help create "an ideal scenario" says Dan Sapir, VP – Publishers and Business Development at Joveo. At Joveo they are always looking to create integrations that make "the apply process as easy as possible for job seekers to show their intent and that gives us a feedback loop on how each source is performing from the apply start to the apply finish, as well as every step of the interview process down to the hire. The more of this data we can gather, the smarter buying decisions our system can make. More data leads to a shorter hiring cycle and better ROI."
Assess Your Recruitment Scope
If your recruitment needs are spread across different regions, even internationally, a programmatic approach to advertising your jobs may simplify your life. With the ability to post your jobs across regions, countries and industries through one platform and have the automized adjustment and optimizing features of these platforms at your disposal, suddenly international recruitment doesn't seem so daunting.
What Can You Expect from Programmatic Platforms?
You have now assessed your recruitment needs and decided to use programmatic job advertising. You are ready to step into a new and improved performance-based approach to getting your jobs out there and having robust results at your disposal to make informed, data-driven decisions about your recruitment campaigns.
Now you can decide whether you'd like to manage using these platforms yourself or have your chosen platform's team manage your campaigns for you. Knowing about a few more features Programmatic Platforms have to offer might help you make that decision and better prepare to get your campaigns up and running quicker than ever before.
Automatic Campaign Optimization Based on Rules
A tried and true benefit of programmatic platforms is using rule-based bid management. For example, if you have four locations where you're in need of applicants, but one of those locations, such as New York City, always gets way more traffic than the others, you can set a rule to help distribute your budget more evenly across those four regions. If you have a budget of $1,000, you could set the rule that once you spend $500 in NYC, those jobs are removed. Another option would be, once you get 100 applicants from NYC, the job is removed. If your other locations are still not getting enough traffic at a certain point, you can have a rule to increase the radius by 20 miles. Your options are vast when it comes to the rules you can apply, it only takes a little patience to think them through and set them up, then let the automation do the work!
Performance-Based Allocation of Budget Based on Titles
Not only can you automate optimization with rules, programmatic advertising can also allocate more budget automatically to whichever version of a job posting is performing better. Expanding your titles for one job can help you find the perfect match for interested candidates. If you need a cook for a restaurant, you can post the job under several different titles from Cook, to Line Cook, to Station Chef, etc. Your platform will see which title is getting the most clicks from candidates and automatically begin to adjust the budget accordingly. You just saved a few dollars without even lifting a finger beyond coming up with your different titles.
Split Budget Campaigns at Any Level
For sanity's sake, you'd like only one campaign, even if it's split across different countries or industries. That is possible with Programmatic Platforms that can use their famous rules at any level of your campaigns. You can set a rule to allocate budget by country, splitting it between Canada and the US for example. Even at the job level you can set budget caps for titles that receive too much attention so that they don't eat up your entire budget before you can get candidates for your other titles.
Whatever the features of your programmatic platform, Sapir recommends that you "Give the platform the flexibility to perform." For example, "The Joveo platform delivers the best results when it can make buying decisions without the bias of specific budgets with specific publishers. Our clients typically see significantly better results when budget can move fluidly between publishers and lean into whichever are performing the best."
How to Test Your Chosen Programmatic Platform
If you're ready to take the plunge into the world of programmatic advertising, we have a few suggestions for how to make sure your chosen platform works for your needs. No matter what, it takes at least one to two weeks for a programmatic algorithm to understand your jobs and truly begin optimizing. This is why we recommend a trial run of at least that long, but ideally a month. What's great is that most programmatic platforms offer month-to-month budgets.
You can certainly start with a small budget and set daily caps and other rules and features to ensure your budget lasts the month. No matter your budget, however, it's important to define and discuss your goals with your contact so they can help you strategize and optimize your campaign to meet your needs.
Daniels suggests asking yourself why you want to invest in programmatic recruitment technology, such as "lower costs, more volume, better distribution of candidates, or stopping excessive spend on certain jobs," so you can spend your first few weeks "ensuring you get a good baseline, and you are seeing progress towards that goal."
With a month-long test in mind, it might be best to define your CPA goals for the month so you can accurately see if your campaign was successful. If your source of traffic is email, for example, you may only see applicants flood in after a few days, so daily CPA goals would not be ideal. Furthermore, targeting low CPCs or low CPA's does not translate to high value or high-quality candidates.
Daniels further advises to set yourself up for success from the start. Instead of "only focusing on your hardest to fill jobs, or older jobs that you haven't had traction with, […] pick a handful of regions or go all in for a few weeks to see the outcomes." Then make sure everything is working as planned by looking for your jobs on a site your platform distributes to, clicking, and then applying, so you can go back and check that the click and application show up as tracked, adds Daniels.
The visibility of your jobs and traffic sources will change based on the bidding strategies you and your platform use and will have a direct impact on your CPA. As long as you have well-defined goals that have been clearly communicated with your chosen platform, they can make sure your budget is allocated accordingly. Your advertising will constantly optimize based on clicks, your CPA goals and the activity of your campaigns, so give the system time so you can see in-depth results.
Understanding your goals and benchmark data are key, says Sapir. "Especially in certain international markets, we have clients that hadn't traditionally been measuring the ROI of their job postings and they lean on Joveo to help them establish an initial benchmark then iterate on the current plan where efficiencies can be had."
Julie Calli, Chief Strategy Officer at Recruitics weighs in with the note that, "True job programmatic is automation based on data." Calli goes on to explain that it's important to be clear on which "metrics you want to impact using job programmatic and […] how you measure the success of those metrics, versus how your programmatic solutions measures them, to make sure you're aligned. If you are aligned on the right metrics and how they are measured, then you can have confidence in the automation that is based on those metrics."
How Do You Maximize the Value of Working with Programmatic Platforms?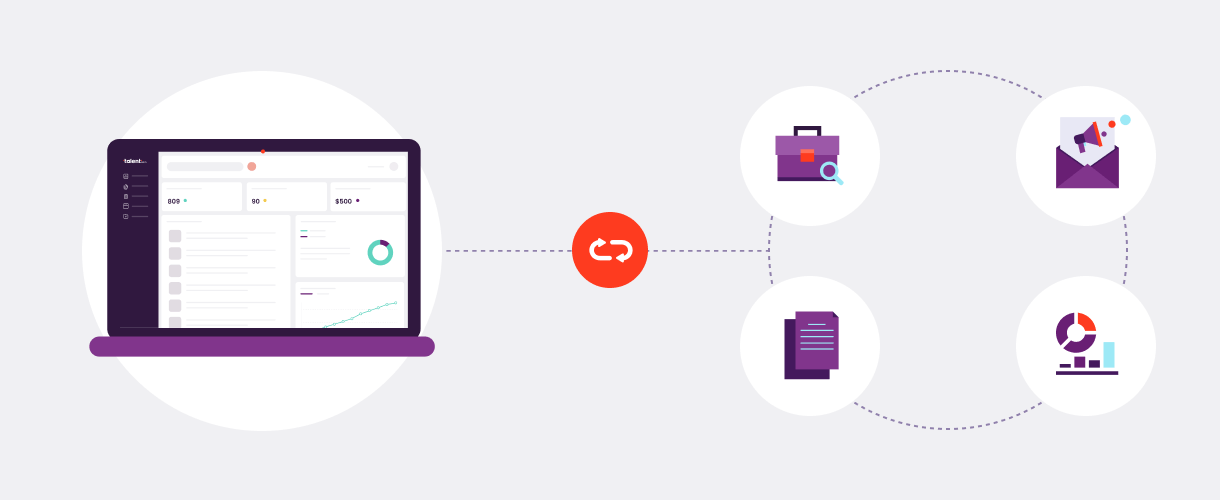 The main reason for going the programmatic route is for the automated, performance-based approach to save you time and money. If you eliminate many manual recruiting tasks, you and your team can focus on more strategic decisions and goals, such as interviewing and hiring the quality applicants you get from your programmatic job advertising.
The main way to truly take advantage of your platform's features is to use those automations and set smart rules that serve your goals. Delegate campaign adjustments, traffic and volume to your platform so you can focus on what to do with all the amazing applicants that arrive in your ATS dashboard as opposed to getting them there in the first place.
To get the maximum value from your programmatic platform, "Leverage the data behind job programmatic to work for you," advises Calli. "The more you can segment your job demand and talent supply needed based on factors such as skills, professions and markets, the more your job programmatic strategy can make.
"For example, your needs to acquire across Customer Service roles versus your Technical Engineers are different and they likely vary by location. Some may be easy to fill, some may be harder to fill and the competition and talent supply may change from day to day. Job programmatic can adjust based on the market and performance data, but it will work best for you if what you need to make an impact can be provided."
Choosing a programmatic platform already integrated with your ATS is another key factor in eliminating manual tasks. If all your HR technologies are integrated and synchronized, you can accomplish all your work in one dashboard, and only consult your platforms for smaller tweaks, setting new rules or other insights.
Using Programmatic Platforms can change the way you recruit or at least shift your perspective and focus to the deeper questions of recruitment. Hopefully this guide has cleared up a few questions in your mind so you can forge ahead and fill those talent pools efficiently and on budget!

About Talent.com
Talent.com is a leading job search and recruitment platform available in 78 countries. We help you post jobs, craft personalized digital campaigns and track performance to reach your hiring goals. On this blog, we use our industry expertise to inform and guide you in the development and implementation of your recruitment strategy. Follow us on LinkedIn or subscribe to our blog to get the latest scoop on job seeker interest, hiring news, job market trends and talent acquisition technology. Looking for advice to maximize your recruitment ROI? Contact our team of experts today.
Related articles
Budget Technology

As your organization expands and your number of available positions grows, manually posting jobs and methodically keeping track of candidates can beco...

Budget

Did you know that the average cost-per-hire across industries surpasses $4,000? In fact, according to a benchmark report from SHRM, the number even gr...
Get exclusive industry analysis, reports and inspirations directly to your inbox!